Sapphire
From FlyFF WIki
Achievements | Classes | Cloaks | Customizing | Equipment | Exp Table | Fame Titles | Items | Jewelry | Skills | Upgrading with Stat Dice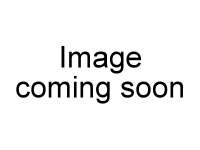 Name: Sapphire
Item Type: Upgrade Component
Info: This sparkling gem may be used in many types of Upgrades and we also use it to create unique weapons
Duration: Non-Consumable
Sell Price: penya
Stack Size:

Where Can I Get One:
May be acquired by trading 10 Sapphire Pieces

to (Collecting Manager) Collins
Monster Drop:
This Item is sometimes dropped by the following Masquerpets:
All Masquerpets above level 15

This item can be obtained from the Colosseum. You must have all the required tokens to exchange for the prize.



Notice: All items carrying EVENT tag must be kept in Inventory or BackPack. EVENT items are not; Trade-able, Bankable, or Warehouse-able.
Important Game Information | Community | Cash Shop | Guide Portal | Character | World | Dungeons | Gameplay | Quests | Equipment Customization