Vigor Ring
From FlyFF WIki
Achievements | Classes | Cloaks | Customizing | Equipment | Exp Table | Fame Titles | Items | Jewelry | Skills | Upgrading with Stat Dice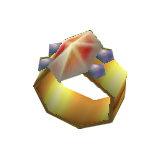 Name: Vigor Ring
Item Type: Jewellery
Info: A Vigor Ring is a ring accessory that adds to your STR when equipped. The amount of STR added depends on the upgrade level of the ring.
Stat Effected: Strength
Bonus Rate:

Duration: Non-Consumable
Sell Price: ? penya
Stack Size: 1

Where Can I Get One:
Can be found in Aminus Jewelry Box
Upgrading Jewelery
Up Lvl
Stat 1
Up Lvl
Stat 1
1
STR+2
11
STR+13
2
STR+3
12
STR+15
3
STR+4
13
STR+17
4
STR+5
14
STR+19
5
STR+6
15
STR+21
6
STR+7
16
STR+24
7
STR+8
17
STR+27
8
STR+9
18
STR+31
9
STR+10
19
STR+35
10
STR+11
20
STR+40
Monster Drop:
This Item is sometimes dropped by the following Masquerpets:
Almost every Masquerpet above level 15 can drop this Necklace





Notice: All items carrying EVENT tag must be kept in Inventory or BackPack. EVENT items are not; Trade-able, Bankable, or Warehouse-able.
Important Game Information | Community | Cash Shop | Guide Portal | Character | World | Dungeons | Gameplay | Quests | Equipment Customization