(Quest Office) Jano
From FlyFF WIki
Travel Guide | Flaris | Saint Morning | Garden of Rhisis | Darkon 1,2&3 | Shaduwar | Valley of the Risen | Kaillun | Bahara Desert | Lodestar | Maps | Monsters/Masquerpets | NPCs | Zones
(Quest Office) Jano
Location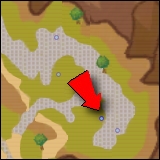 Continent:
Roika
Area: Fallen Leaf Camp.
Information
He provides all new Quests for levels 105 +
Quotes
World Quote:
"Hail, adventurer! Looking for work?"
Dialogue:
"Well hello there! If you're looking for work, then look o further."
"You're not ready for anymore quests at this time. Come back when you're a little stronger and we'll see if I have anything for you to do."
Who are you?:
"Intriguing. You want to know who I am? I'm Jano, and I help run this camp. I have many quests available for the right adventurer. Are you ready?"
Goodbye:
"There is much work to be done. Stop by anytime. I'll be here."
Services
Shaduwar Quests
Non Master Quests levels 105~117
Aminus Dungeon Quests
Master Quests levels 105~117
Cursed Aminus Dungeon Quests
Valley of The Risen Quests
Catacombs of Anguish
Related Pages
Important Game Information | Community | Cash Shop | Guide Portal | Character | World | Dungeons | Gameplay | Quests | Equipment Customization