Ultimate Bloody Two-hand Axe
From FlyFF WIki
This weapon is an Ultimate weapon.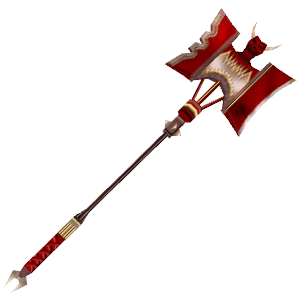 Two-handed weapon
Attack: 447 ~ 630
Attack speed: Very Slow
Added bonus:
Increased HP+13%
Increased DEF+16%
Melee Block+12
Additional Damage to bleeding enemy+2%
Hit+10%
Required Job: Knight
Required Level: 120
NPC Price: N/A

Not available to purchase from NPCs.

Does not drop from Flyff Masquerpets.
Related Pages